February 18, 2023
|
Categories: Positive Psychology
|
|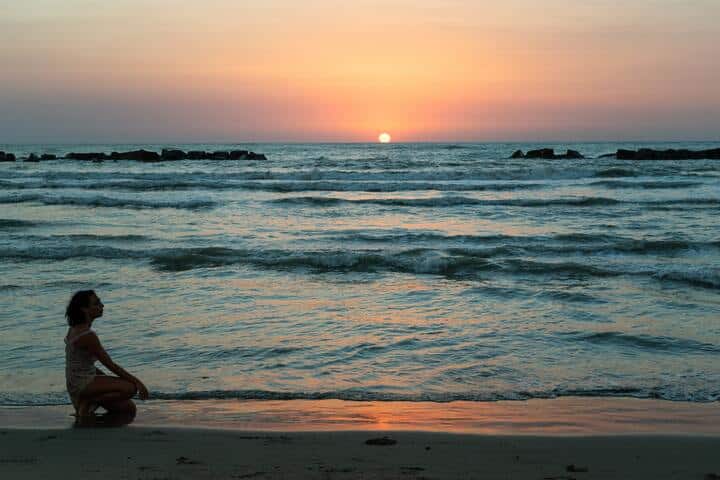 The Power Of Gratitude
Some years ago I was travelling to a beautiful part of the country, looking forward to the day ahead and I suddenly had an overwhelming sense of appreciation for what I have, it was an immense feeling of gratitude.  I wouldn't call it elation, but it was on the spectrum.  It was a physiological sensation; a warm feeling within my chest which seemed to powerfully radiate out and up, making me feel naturally, and intuitively, well.  And then, as I thought about all I have to be grateful for, I realised something; although this feeling hit me suddenly, and I was not looking for it or consciously trying to feel it; I noticed how beneficial it could be to summon it.  This is something we all have the power to do for ourselves.  Yes, we can practice gratitude by noticing the good and deliberately thinking about the things we are feeling grateful for.  By doing this, we can start to feel more positive and beneficial emotions.
The Benefits
I am a big believer in the power of psychology for mental health because gratitude exercises are like a tonic for the mind, body, and spiritual self.  Indeed, science has recognised this to be the case.  For instance, gratitude meditation and practice have demonstrated improved emotional health by reducing anxiety, depression, and making us feel more alive.  This increases happiness levels and encourages compassion and acts of kindness.
When you express your gratitude in specific ways (as will be explained below), it can also improve brain function, even on a biological level; yes, research shows gratitude practice increases the amount of grey matter in the brain.  This boosts concentration, attention, and overall cognitive and psychological wellbeing. The way we think can also help reduce blood pressure, improve sleep, and strengthen our immune systems – there is undeniably something in the power of the mind and its medicinal effect on the body.
Just as negative emotions lead to stress which releases 'stress hormones' like cortisol, so too do positive emotions release 'happy hormones'.  Furthermore, stress hormones encumber the function of two happy hormones and this creates a cumulative effect, becoming toxic and unmanageable.  When this happens, the body is impacted in damaging ways.  But when we think positively, we facilitate the opposite by releasing hormones and neurotransmitters that make us feel good, positively influencing mood, mental, emotional, psychological, and physical health.
Therefore, the benefits that a sense of gratitude has for wellbeing cannot be overstated and should not be underestimated. Think about it, how often do you notice or remember negative things? I would hazard that it does not take much effort to do this. But what about retraining your brain, creating new pathways and neural networks, ones that serve rather than subvert you?
Getting Started
Gratitude practice is just that, a practice, especially since it is not a natural thing to do for most of us.  This means dedicating a little time out of your day to concentrate on the things that make you thankful, and these can be as small as the meal you ate yesterday.  You can do this in various ways, you may prefer writing it down, and reflecting on it as you do, or you may like to think about this as you lie in bed, take a shower, or during your yoga or meditation practice.
By doing this, we lay the foundation for a sense of contentment, holding the potential to create an undercurrent of 'happiness'.  This may feel difficult and forced to begin with, especially when you aren't feeling particularly good, but this is when it is needed the most.  This means it will feel effortful, but the research suggests a few ways we can motivate ourselves.
How To Practice Gratitude
Give gratitude practice the time it deserves – just as the benefits of a toned physique are only likely to result if we spend a certain amount of time and effort on diet and exercise, it's also true that the immense benefits described earlier will only ensue if deliberate time is given to gratitude practice.  This means that if you are normally very tired at night, or you know you'll be having a late night, you plan your gratitude practice for a realistically achievable time.
Keep it simple – just notice the small things in your day-to-day life that help or make you feel good, and be specific.  For instance, think about what you're enjoying in the present moment, or that cup of tea your spouse made for you, and notice how it makes you feel, and why.  For example, "my husband made me a cup of tea which was sweet and thoughtful of him, and it helped when I was feeling tired".  Taking time to write this down or think about it will help to change how you perceive things, you are more likely to focus on aspects of situations normally taken for granted.
Keep it fresh – if you started a gratitude journal but writing in it no longer serves its purpose, try meditating on your gratitude list.  Another idea might be to write positive moments on pieces of paper (remember post-it notes?) and put them into a box or jar.  Then, on days you could do with a 'pick me up', or just to reward yourself on a special occasion (for example, the end of the year), open the box.  This can help you appreciate the highlights of your year! It will also motivate you to focus on the good times, as then you'll have more for your box!
Make it a social event – time and again the research suggests that our relationships, rather than material goods or circumstances, predict happiness.  This can feed into our practice in various ways, for instance you might focus on the people in your life that you're thankful for.  Or take some time to appreciate something someone has done for you, and express this to them via a text, email, phone, or in person.  I have taken the time to do this, and the reply often adds to the gratitude meter.  Another way to practice gratitude socially is to discuss it with your loved ones, this might be together when enjoying a meal.
In Closing
As time goes on, with practice, it becomes easier and begins to feel more natural, providing bountiful reward.  So today, I will be taking some quality time to mindfully think about what I have to be grateful for and why, and more than this, I will consciously attempt to feel into it.  I hope you'll join me in this (sometimes) effortful, but worthwhile practice.  Once you start to see and feel the benefits, trust me, you'll miss it when you can't do it, and wonder how you ever managed without it.
❝Gratitude creates deep humility within the spirit, this you'll find incredibly rewarding❞
Table Of Contents
The Power Of Gratitude
The Benefits
Getting Started
How To Practice Gratitude
In Closing
Trending Blogs
Trending Videos
Locations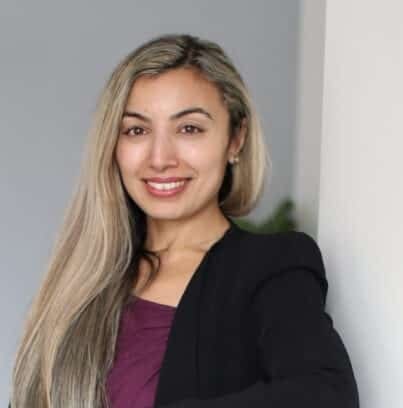 About The Author
Rehanna Kauser, Psychologist
Rehanna has studied Psychology and Counselling Psychology at four UK universities. She enjoys working with individuals, couples, and families, and also loves learning, and writing. Having always been fascinated with the human mind and behaviour, her interests marry well with her naturally caring disposition, and affinity toward helping people.
Previous
Processing Grief When A Child Dies
Next
Understand How To Communicate In Relationships